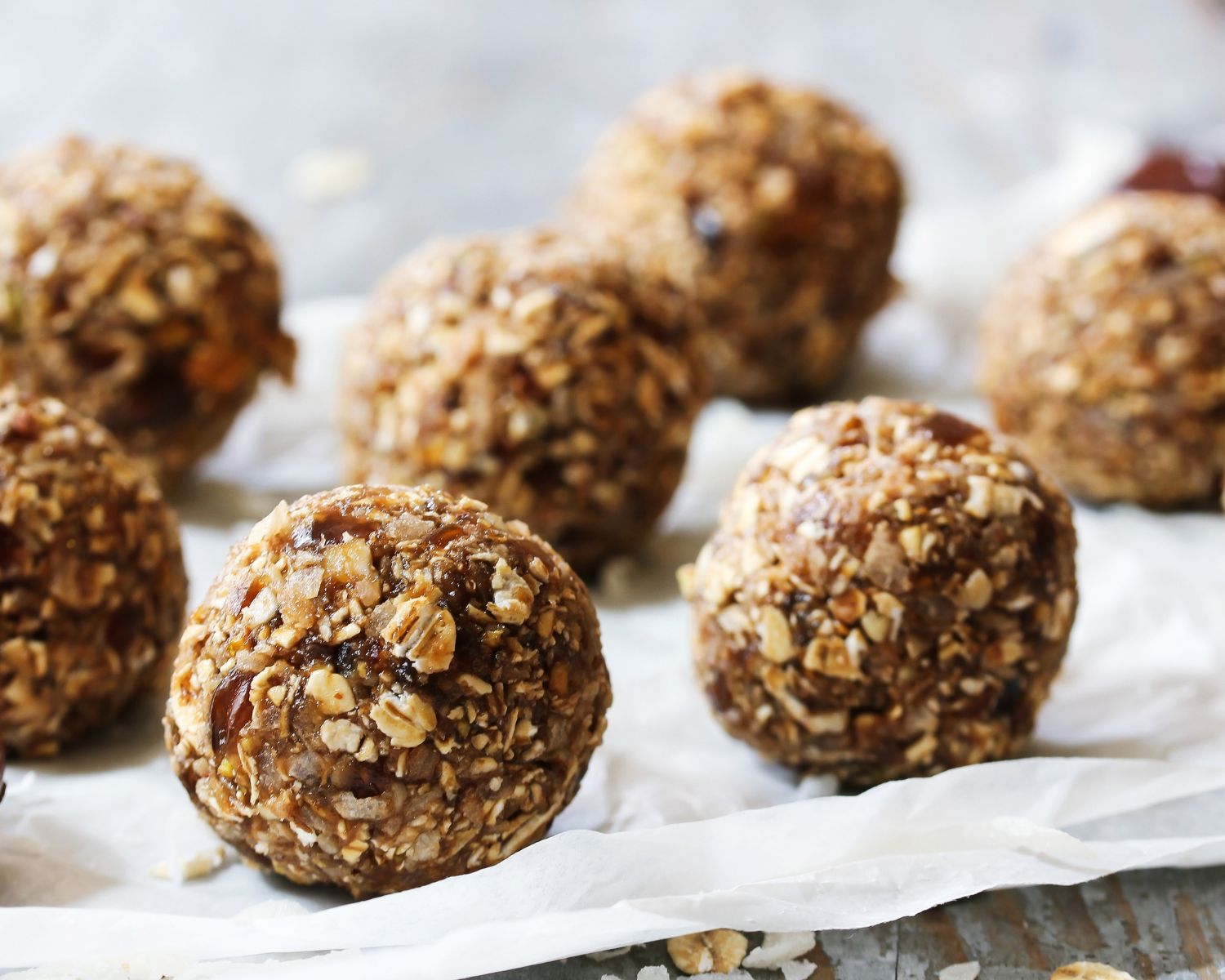 Recipes that would make grandma proud.
ONE POUCH. ENDLESS POSSIBILITIES.
With a little imagination, you can transform any Ohhts! flavor into healthy, low-sugar versions of your favorite desserts. Our dessert-inspired flavors make the perfect base for healthier pancakes, single-serve cookies and much, much more! Check out some of our fan favorite recipes!
Fluffy protein pancakes
These pancakes are super fluffy and make the perfect brunch treat when you're looking for a healthier spin on traditional pancakes. (makes 10-12 pancakes)
2 pouches of Ohhts!
2 eggs
1 tsp olive oil
1 C milk of choice
1 scoop collagen powder
1 tsp baking powder
1/4 tsp baking soda
Add dry ingredients to a blender and blend until smooth. Add wet ingredients and stir well. Allow to sit and thicken for 10-15 minutes. Heat pan on medium heat. Lightly grease or spray pan with non stick cooking spray. Drop pancakes onto griddle. Flip after 2 minutes (or when bubbles appear) and at least 1 minute on other side. Plate and enjoy.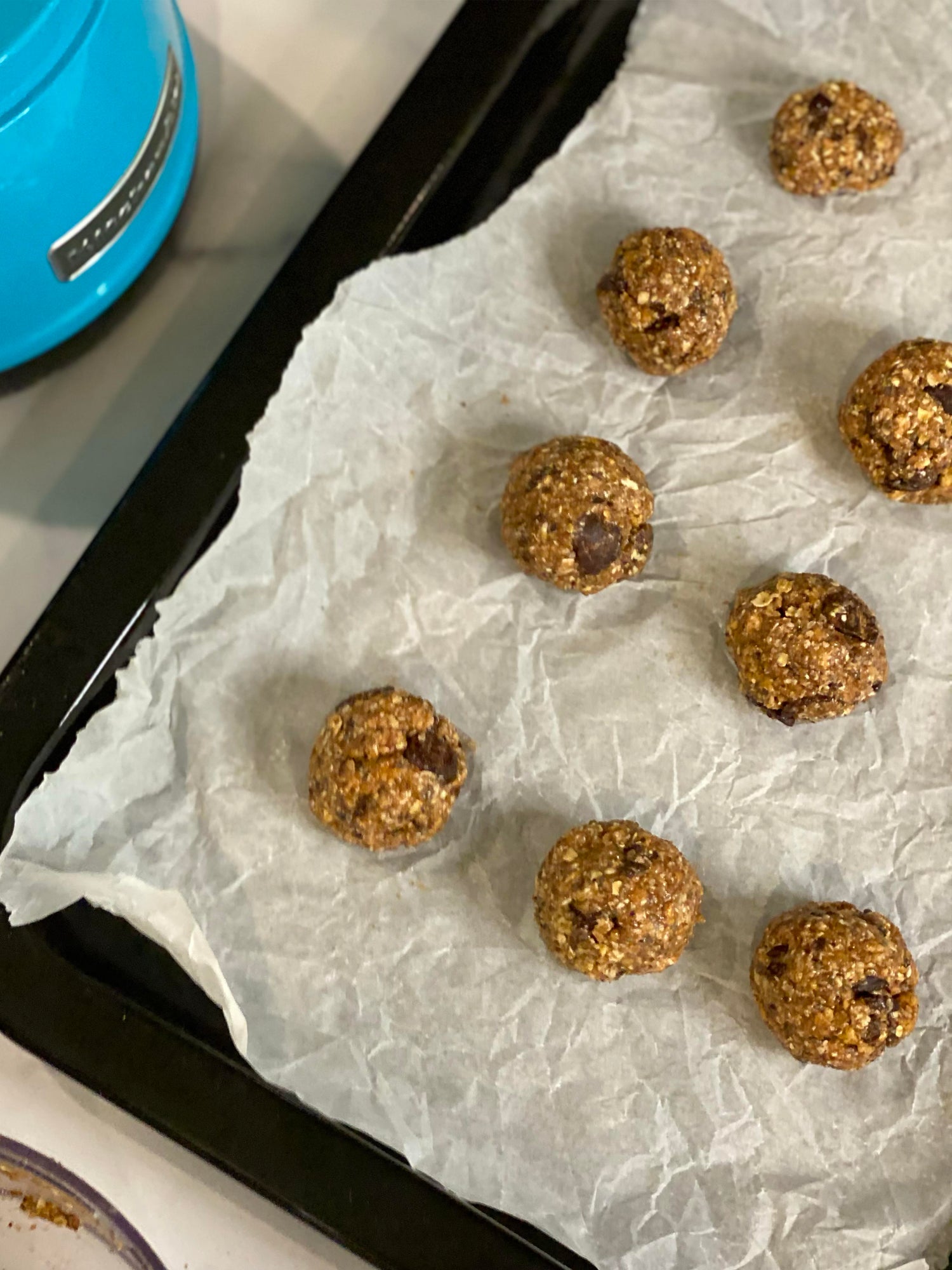 ENERGY BALLS
Looking for something that travels well? Try these insanely delicious energy bites! (makes 6 bites)
2 pouches Ohhts!
1/3 cup nut butter of choice
2 tsp honey or agave
3 tbsp dark chocolate chips, optional
Combine all ingredients in a bowl and mix until thoroughly combined. Use your hands to form bite-size balls. Store in an airtight container in the fridge for up to a week.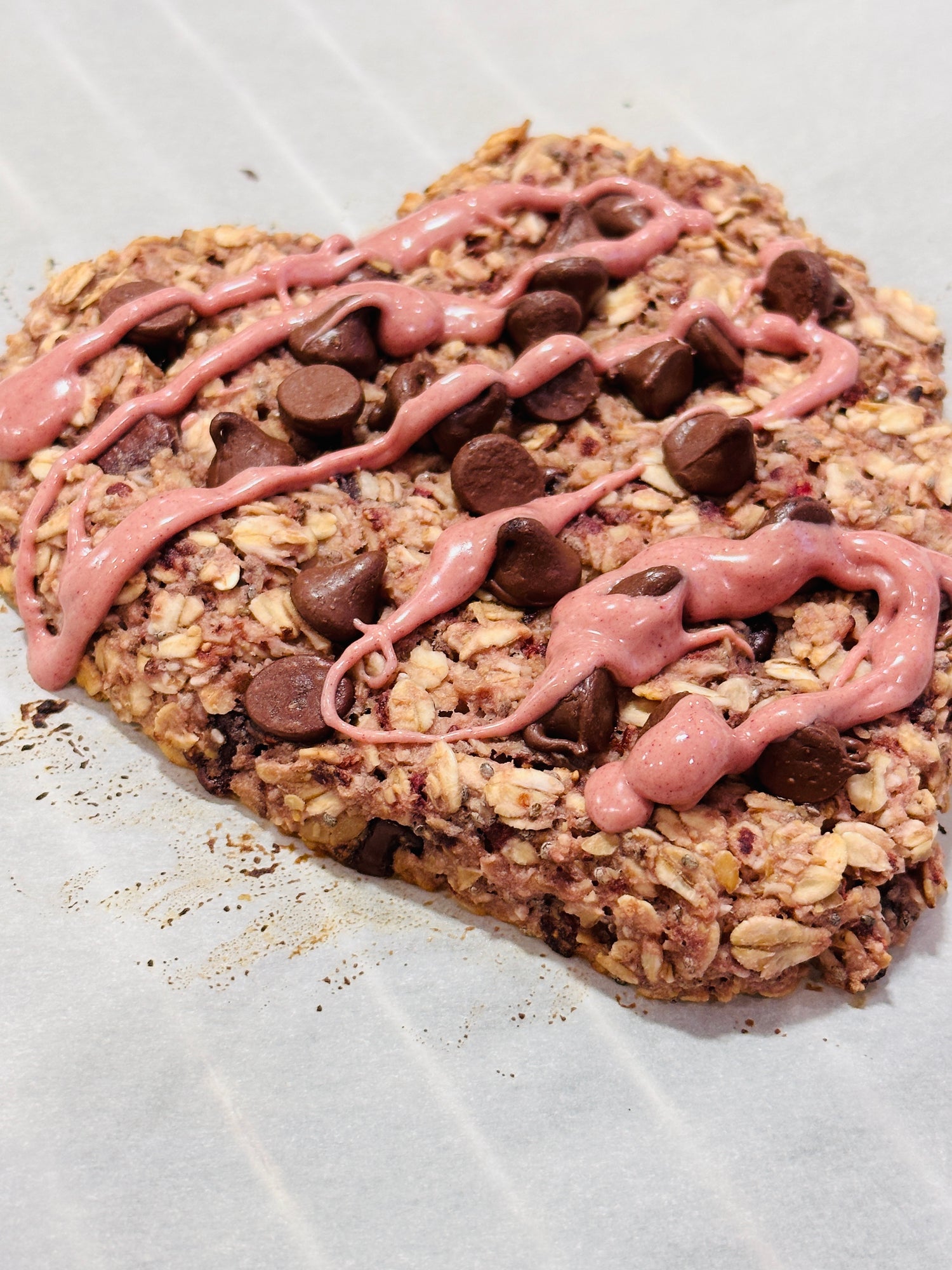 Strawberry Chocolate Chip Cookie
Hungry for a healthy snack or grab and go breakfast? This single serve cookie is the perfect fix.
1 pouch Strawberry Shortcake
1/2 mashed banana (or 2 tbsp apple sauce)
1/2 tsp baking powder
1 tsp olive (or other vegetable) oil
1 tbsp milk
1 tbsp chocolate chips + more for top
Preheat oven to 375 degrees. Combine all ingredients and let sit in bowl for 10 minutes before shaping into a cookie. Bake on cookie sheet for 10 minutes. Enjoy!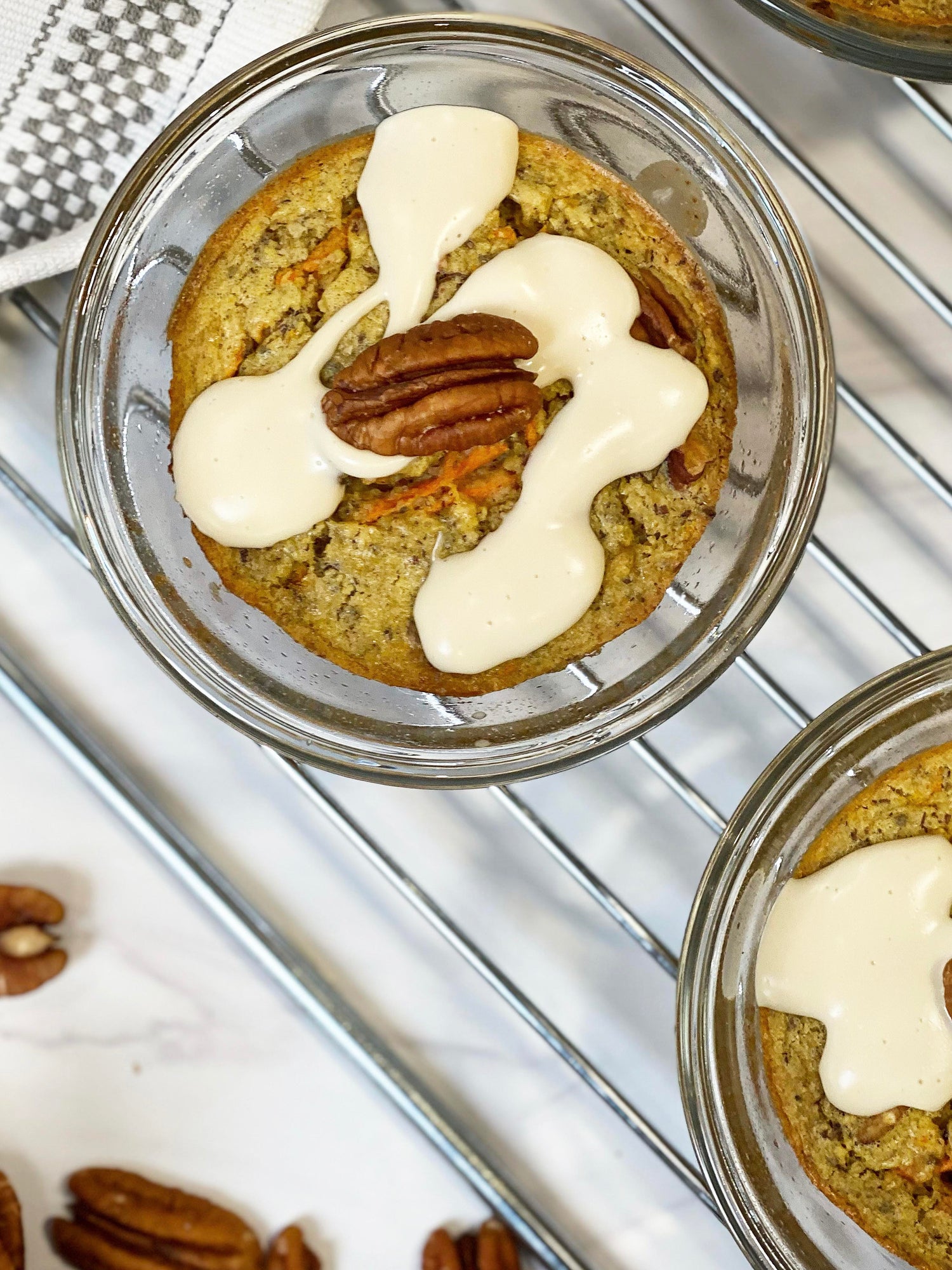 Oatmeal Carrot Cakes
Looking for a little spin on a classic carrot cake? Try these blended oats on for size!
1 pouch Angel Food Cake Ohhts!
1/3 cup milk of choice
1 large egg
1/2 carrot, shredded
1/2 teaspoon baking powder
1 tablespoon chopped nuts of choice, optional
Frosting:
2 tbsp greek yogurt
1 tbsp maple syrup
1 tbsp cream cheese
Preheat air fryer to 325 degrees. Blend Ohhts, milk, egg and baking powder till smooth. Fold in carrots and nuts. Pour into a greased ramekin and bake for 20 minutes, until golden brown and a toothpick inserted into the center comes out clean. Blend the frosting ingredients in a small bowl till smooth and drizzle over the baked oats.
TAKE OHHTS! HOME
Example product title
Regular price
Sale price
$19.99
Example product title
Regular price
Sale price
$19.99
Example product title
Regular price
Sale price
$19.99
Example product title
Regular price
Sale price
$19.99
Example product title
Regular price
Sale price
$19.99
Example product title
Regular price
Sale price
$19.99