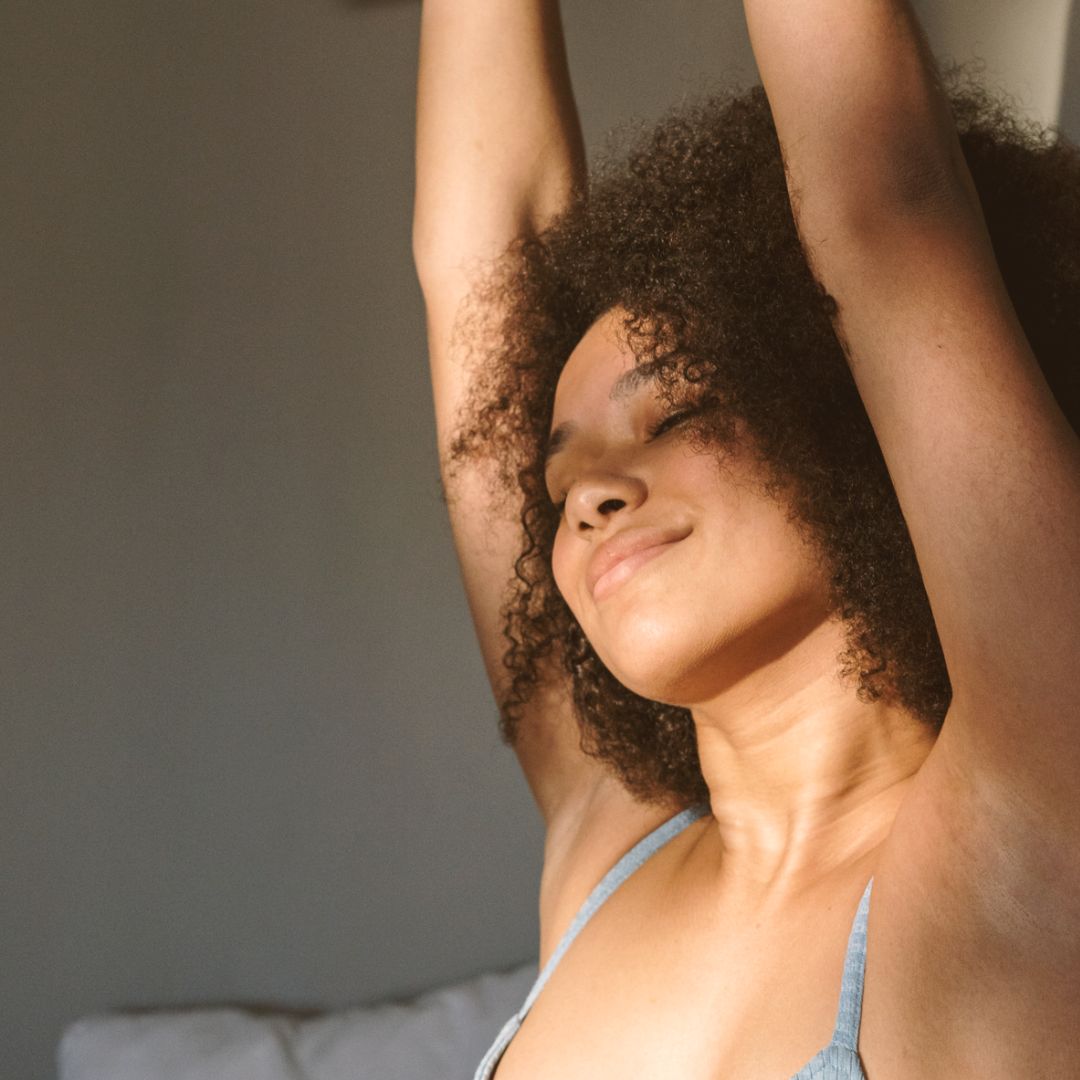 Start tomorrow right.
Fuel your morning with healthy, whole grain oats, real fruit and superfoods.
FALL FOR SOMETHING NEW.
Ohhts! are under 250 calories and low in sugar, so you can enjoy the taste of your favorite holiday desserts, guilt free!
Boost your mood and well-being with our impossibly delicious overnight oats.
Ohhts! are rich in Omega 3's and Beta Glucans, which can help you look better by boosting collagen production for radiant skin and nails, feel better by stimulating your immune system, and even help you lose weight by stabilizing blood sugar and releasing appetite-regulating hormones that help you feel fuller longer.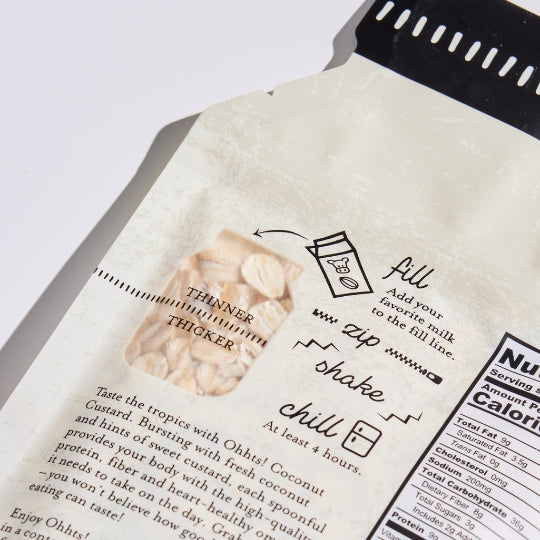 Ohhts! so Easy. Ohhts! so Good.
Ohhts! make meal prep a breeze - just tear off the top and fill the pouch to the convenient line for a nutrient-rich breakfast or workout snack, anytime.
With nine incredible flavors to choose from, you'll always have a guilt-free way to satisfy your sweet tooth while the fiber and healthy fats will have you feeling great for hours.
This year, enjoy a guilt-free Holiday treat!
OHHTS! PIE LOVERS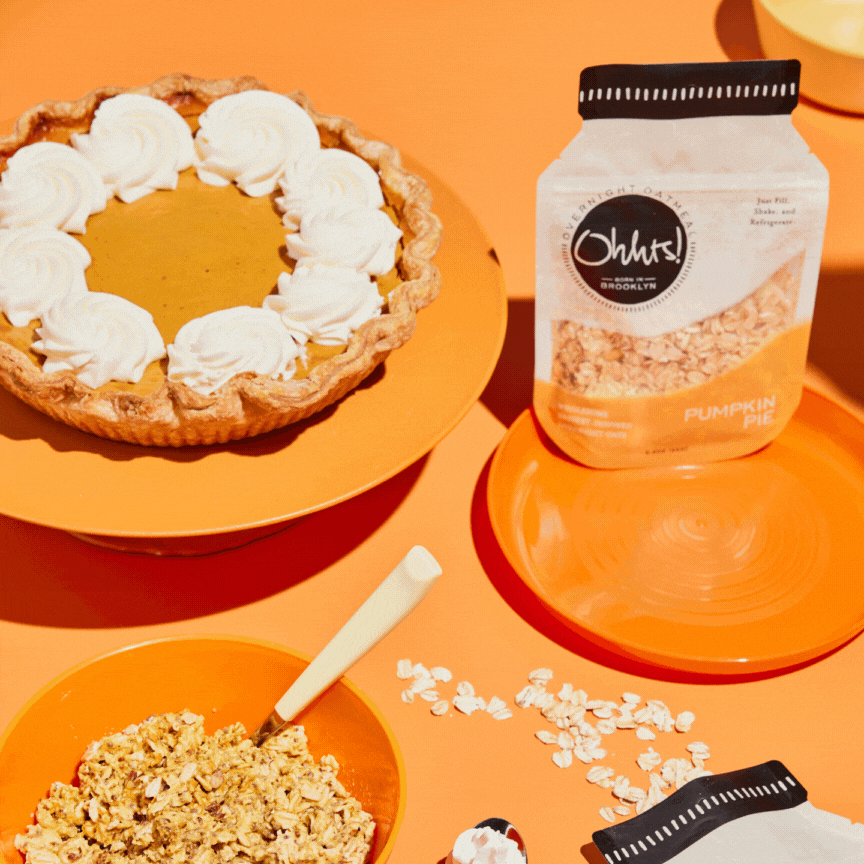 Regular price
Sale price
$4.00
Quick view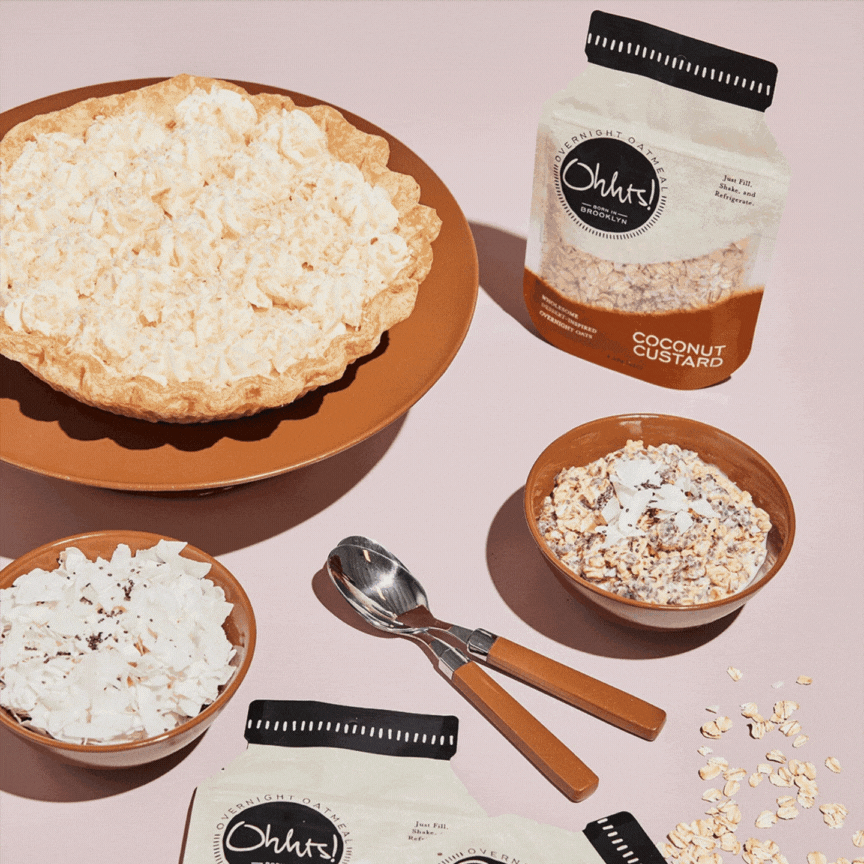 Regular price
Sale price
$4.00
Quick view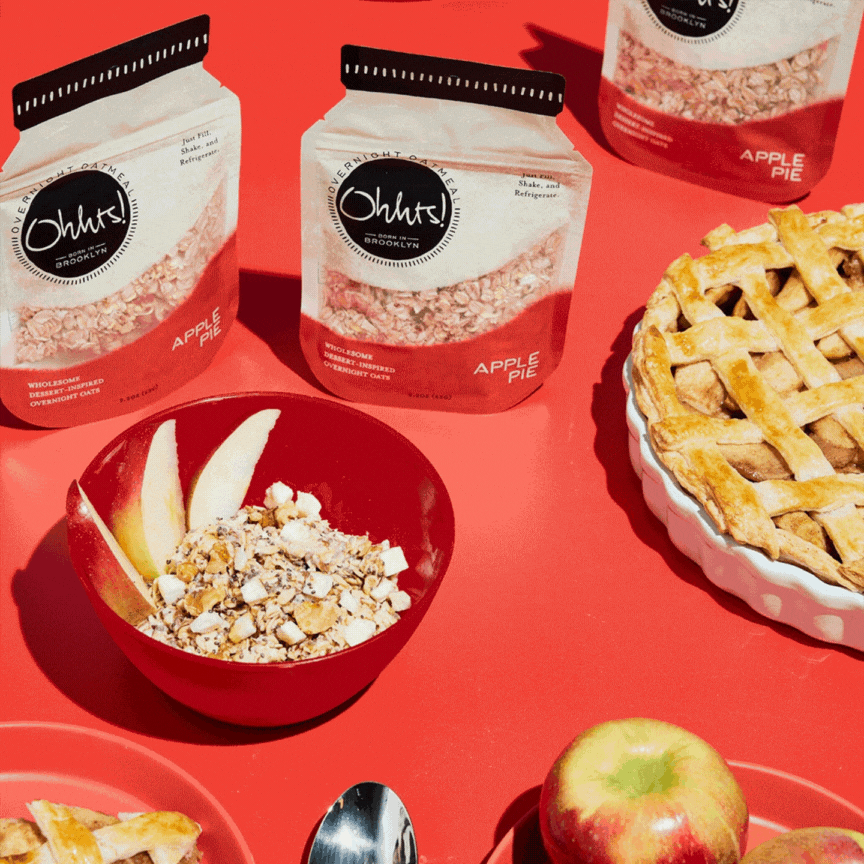 Regular price
Sale price
$4.00
Quick view
FILL, SHAKE, CHILL YOUR WAY TO A HEALTHIER YOU.
One pouch
ENDLESS POSSIBILITIES.
Ohhts! are versatile and can be used to make healthier pancakes, cookies and more. All you need is a pouch and a little imagination!